"It's a great day for baseball!"
With the start of the 2014 Major League season in the books and teams beginning to take shape, the Dog Pound will be starting up their own season of Franchise Mode Competition that has been run in the past, but took a hiatus last year.
2014 Toronto Blue Jays
The team for this year's competition will of course be the Toronto Blue Jays. A team loaded with offensive talent, a high-caliber starting rotation, and some young promising prospects. This team will be yours to control, manipulate and succeed with as the season progresses.
Ground Rules
- All participants MUST play the ENTIRE game, no simulations / no "quick-counts" (Quick Counts is an option where each at-bat is accelerated to start with pitches already thrown...ie 2-1 count, 1-2 count)
- Each game's boxscore must be uploaded to the Dog Pound Forum or to the respective participant's social media account to be recorded. All games / discussion will be tracked with the hashtag:
#BlueJaysSHOW
- A participant may use either the PS3, PS4, or PSVita version of the game.
- Rosters MUST be set to DEFAULT as participants might be starting at different times
- Difficulty settings will be set to: Experienced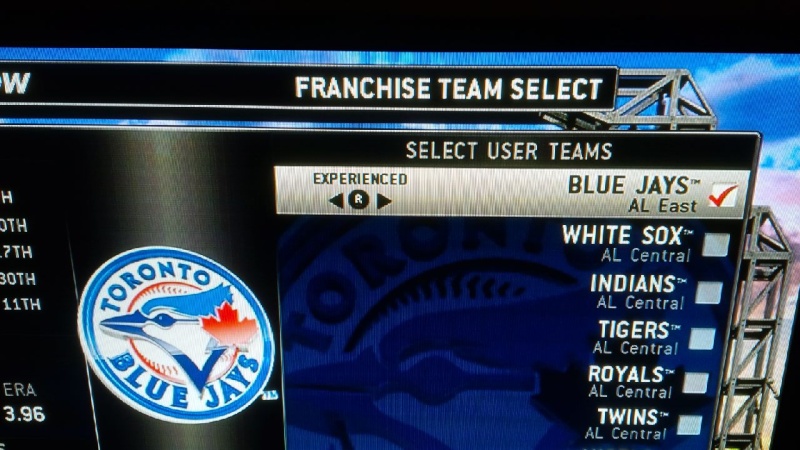 - Fielding: Manual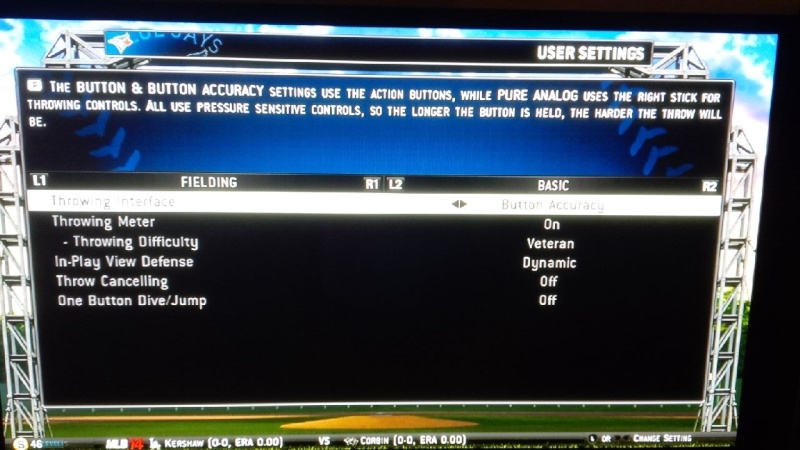 - Pitching: Meter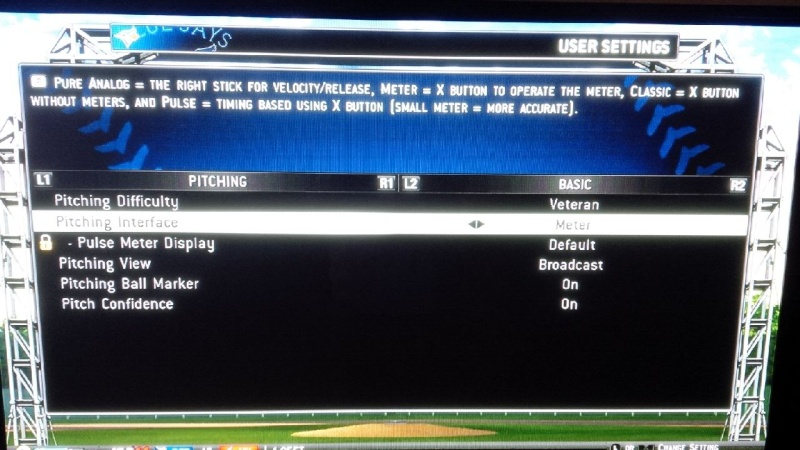 - Hitting: Swing Stick
- Baserunning: Optional
Mini-Season Structure
A 162 game MLB Season is taxing. In order to alleviate pressure of producing on an overall level, the competition has been spread out into 9 "mini-seasons" consisting of 18 games each.
- 9 Mini-Seasons
- 18 total games per season
- Record tallied individually for each mini-season but still counts towards overall record.
- Monetary winnings are TBD; in previous years we had 2nd and 3rd place finishers pay 1st place winner the amount of "games back" they were at the end of each mini-season
- Prizes will be awarded for the participant that:
    - Wins the most mini-seasons
    - Has the best record after 162 games
    - Takes the Blue Jays farthest in the season
- One team might win the World Series with a 96-66 season while another might go 97-65 but not make the playoffs.
What CAN'T I do as a GM
As a Participant you cannot:
- Simulate any games.
- Alter game difficulty / slider settings unless agreed upon by Dog Pound at the end of a mini-season
- Re-start a franchise at any point during the season
Please confirm your willingness to participate in the competition below and you may begin at any point.

If rule / difficulty settings need to be altered, they must occur at the END of a mini season where everyone has played the same number of games overall.
Admin




Posts

: 69


Join date

: 2009-03-06


Age

: 29



Similar topics
---
Permissions in this forum:
You
cannot
reply to topics in this forum